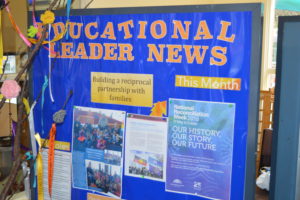 The broad aims objective of the National Quality Standards (NQS) is to ensure that the children in settings other than their own home have stimulating, positive experiences and interactions, which will foster all aspects of their development.
There are seven quality areas, each of which defines a particular aspect of quality; this underpins Australia's process for quality improvement in long day care settings.  To be fully accredited, a centre must comply with each quality area to a specific standard.
All parents will be encouraged to contribute to this ongoing process by attending meetings where possible, giving suggestions for improvement, communicating with educators about programs, policies and other aspects of the service.
We are pleased to inform the team, through it's professional, caring, dedicated and committed approach have previously achieved a Rating Notice of high quality through the former National Accreditation Process. We will strive to work together as a team to provide the best quality service for you and your family.